How have you all been doing with the read-along? Did you just die over the end of this book? Life is so unfair! This series is so good, and I'm even more excited to read Shadows in the Silence now. As a reminder, you can still sign up for this read-along until December 29th!
I'm posting up the discussion post for this week because Momo is busy with some exciting family stuff, so sorry for it being late!
Now, to business:
The chapters you need to read for this week are #27-35.
Things are getting hot and heavy with Will and Ellie, but Ellie is really unsure as to who is she is. And what kind of monster she's becoming. We find out in this chapter that Ellie is much more than the Preliator.
Alright, here's the discussion question for this week:
Have you ever fallen in love with someone that you could never have? If you haven't, what would you do if you did?
Momo and I will let you know what our answers are to this question on the post on Friday (which is tomorrow lol). There will also be a trivia quiz to make sure you read the chapters and answering those will enter you into the giveaway that spans the entire read-along, which is a signed set of all the books! You will find that post on my blog this week, so come back here tomorrow (Friday).
What we want YOU to do is to answer that question down below in the comments (not in the Rafflecoptor), and then you can be entered to win a pre-order of Shadows in the Silence, the final book in this epic trilogy! We don't need some complicated essay-like answer, but we want to be able to tell that you thought about it at least a little.
Here's that linky list again! In order to enter the giveaways, you must sign up! It's simple and super fast, and if you don't sign up and you're picked as a winner, then we'll have to disqualify you. Only two days left to sign up!!!!
Here's the button to put on your blog for extra points!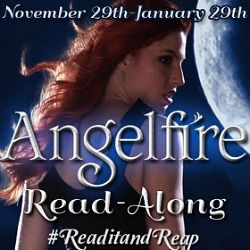 a Rafflecopter giveaway