First, I'd like to thank all of my followers.
I cannot say this enough: you guys are beyond awesome. Without you, I may not have found the will to keep this blog going or make it as pretty as it is. You are what keeps this blog alive. So thank you for visiting, reading, commenting and everything else. I hope that I can always keep this blog up to your standards.
And now, I have some people to thank. I could not have done this without you guys. This whole experience with immersing myself into the book blogging world has been awesome because of you.
I met Kristi in person before I even knew what book blogging was. There happened to be an awesome book signing in Lansing, MI when I was out there visiting family, and Kristi decided to make the drive there as well. She took some pictures of me and the authors, and was nice enough to send them to me. When I started up my blog, hers was one of the blogs that I really looked at to see what I should be doing. We kept e-mailing and I asked her if she had any advice and if she would check out my blog. She told me it looked good so far, and that was really something I needed to hear, because I had no idea what I was doing.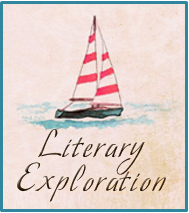 I've mentioned Anna many many times, and not only would my blog be not as good without her help, but I would also not be having nearly as much fun blogging about books. She is without a doubt my blogging bestie! I'm actually supposed to meet her in person for the first time later today, so I'm very excited for that. We've exchanged emails and tweets and texts and Facebook messages. She was one of the few people to comment on my blog when it was in its younger stages. We've bought each other signed books and lent each other borrow books and we've given each other advice. I could not have done any of this without her.
Giselle is another blogger who's really stuck with me from the beginning. She also really helped me with certain aspects of my blog, and I loved how hers was set up. Its veterans like Giselle that truly makes me believe that I could have this blog and still love blogging for a very long time. She's definitely a role model in the book blogging world for me.
A few other people I'd like to mention are:
AWESOME ALA Bloggers
Crystal from Elegantly Bound Books
: Crystal and I have just recently become friends with going to ALA and she was a life saver. She's one of the main reasons I even went on the final day, and she was great company.
Rachel from The Reader's Den
: She absolutely saved my butt those few days. Her and her husband stood in signing lines for us and both of them made the experience more enjoyable.
Thuy from Nite Lite
: Her and Crystal were together for the first day or two and then we all started hanging out together. We all made sort of attack plans and I was glad that Thuy was there to be part of them.
Kimberly from The Windy Pages
: I've met Kimberly (and Thuy) a couple times before, and it was great having her there as part of a great support system.
Also:
Ava: Okay, so Ava isn't a blogger, but she's the first person I've met that follows my blog and actually recognized me at a signing. That honestly made my week and we see each other at a lot of other signings now. She's a very selfless person and just awesome all around. Being able to meet a dedicated follower is simply amazing. Her and her mom also helped me a great deal at ALA by getting in lines and buying food that I could share with them.
Traci from The Reading Geek
: I actually met Traci when she took a trip out here to California. We talked about all these different books that we liked and didn't like, and I just loved talking with her.
Tiffany from For Those About to Read
: I also met Tiffany at a signing once, and of course I followed her blog before that, and it was great getting to talk about books and authors and hang out with. Sadly, she moved to Colorado soon after that.
Jude from In Between Reading and Writing
: I'm thanking Jude because she's a great blogger. She sets up all these blog tours and does so much for the blogging community. She featured me in one of the blogger lifts and my blog got a lot of attention from that.
Natalia from Dazzling Reads
: She also began commenting on my blog from the beginning. All these early commentors gave me the confidence to continue with my blog.
Thank you all so much! :) Don't forget to enter my giveaway from yesterday. There's still plenty of time!