In case you haven't noticed I changed up the look of my blog. A LOT. I have the same basic theme of Snow White and other snow-related things, but I changed the header and changed all my meme buttons (most have the same pictures but the lettering is different). I even took the time (pain-staking as it was) to make my own page buttons. As I said when I announced my 300 followers: I have a whole new respect for HTML. It can do glorious, unimaginable things when you get it right. If any of the new page tabs don't send you to the right page, please let me know!
So you're probably wondering in what way have I prettified my buttons. Well, first check out the side bar at my new blog button and my modified giveaway button. I really liked the simplicity of the bitten apple with the black background. My old button had way too much going on. Feel free to update the button if by some miracle it's on your blog. Here are some of the other changes I made: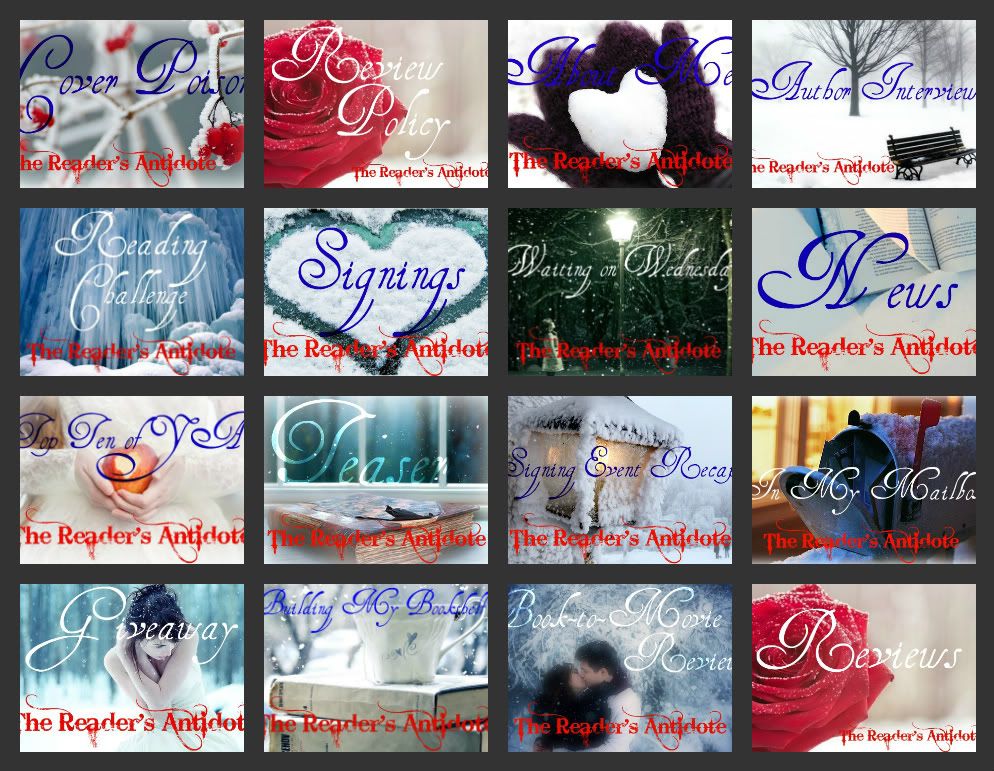 What do you guys think? I've basically spent the past three days straight working and reworking everything because I'm hoping I won't have to mess with my blog any time soon. I also added some new buttons, like the Signing Event Recap and the Book-to-Movie Review button. Hopefully you guys like these new buttons and all my hard work wasn't for nothing.
Is there something you see on my blog that you absolutely hate or just think should be changed? Let me know in the comments! I'd love to hear any and all feedback :) Also, for fellow bloggers, how long have you worked on almost complete reconstructions of your blog?